Dialysis Care Services At South Texas Renal Care Group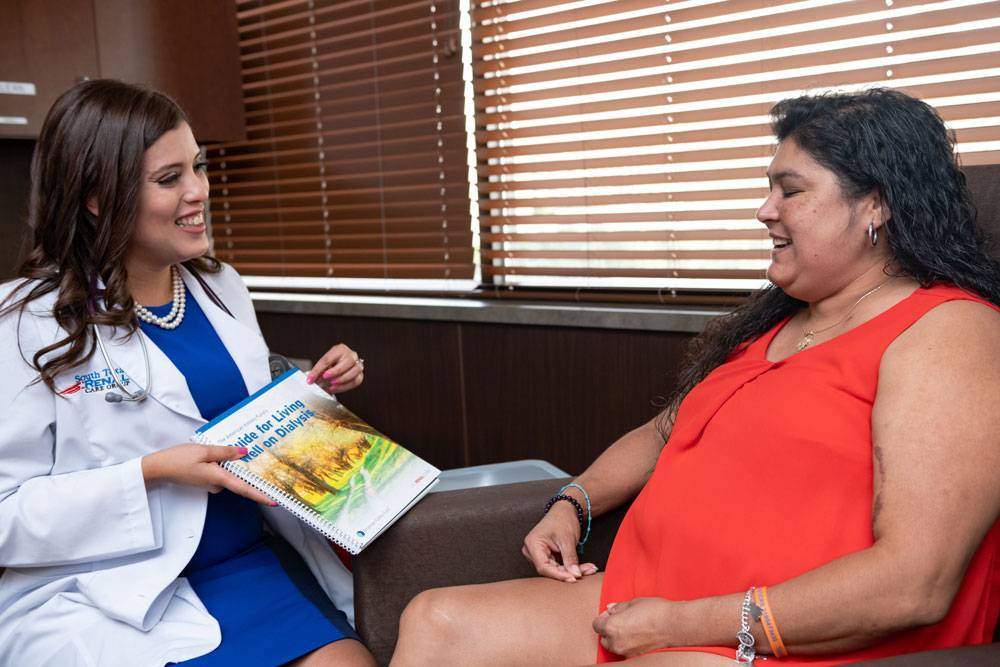 Dialysis uses a machine to process and clean your blood when your kidneys can no longer function on their own. There are two main types of dialysis — hemodialysis and peritoneal dialysis. At South Texas Renal Care Group, our doctors are experts in all aspects of dialysis, and we use state-of-the-art equipment in all of our facilities. We also understand that dialysis is a significant commitment for you and your loved ones, so our centers are focused on ensuring your ultimate comfort and healing.
Our kidney specialists will perform a comprehensive assessment and match you with the dialysis treatment that will work best for your health and lifestyle needs. We also educate you and your family about ESRD (end-stage renal disease), so that you can be an active participant in your own care.
At-home dialysis for qualifying patients
At-home dialysis is a treatment option for some patients. If your kidney specialist determines that you qualify for this type of therapy, you may have the opportunity to receive dialysis in the comfort and privacy of your own home.
There are several types of at-home dialysis, including those that can be completed while you sleep. Your kidney specialist will work closely with you and recommend the best type of dialysis for your condition and health needs. If you qualify for at-home dialysis, you will receive personalized training and hands-on guidance to help ensure that therapy is successful.