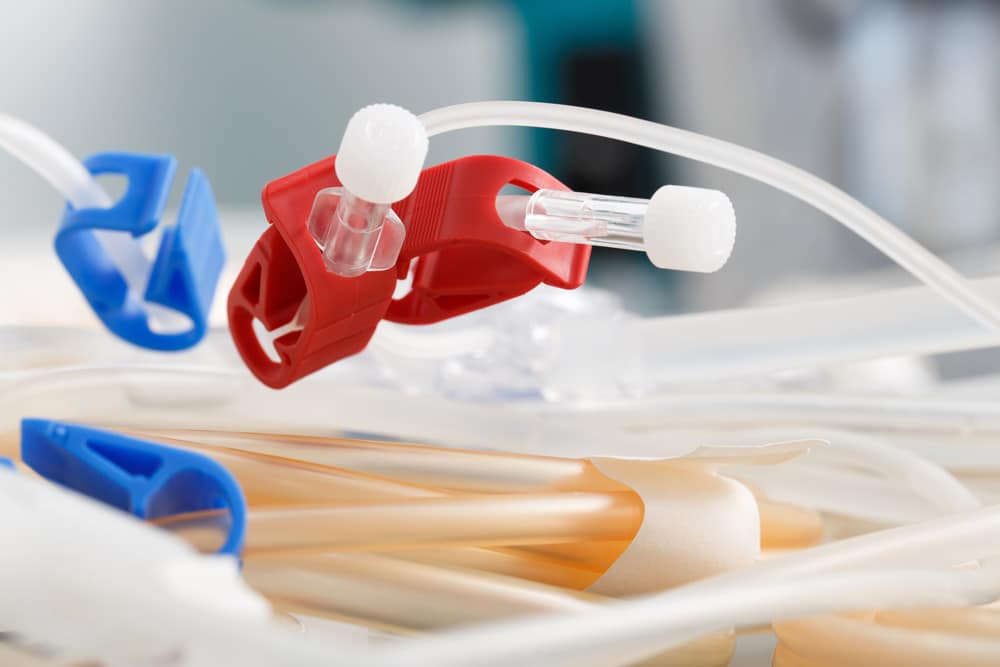 Kidney disease is an epidemic. About 10% of the population around the globe is affected by kidney diseases. Among these, 90% of the people don't even know they are suffering from this chronic disease because symptoms do not usually appear in the early stages. People with high blood pressure and diabetes are the ones who typically suffer from kidney diseases.

Early detection of kidney disease helps the patient to live a healthy life. Kidney failure is life-threatening if not treated on time. Hence, if this disease is diagnosed after kidney failure, then dialysis and kidney transplant are the two ways left to save a patient's life. There are two types of dialysis: hemodialysis and peritoneal dialysis. This article will discuss hemodialysis.
What Exactly Is Hemodialysis?
A person needs dialysis when their kidneys stop functioning. The kidney's primary function is to clean the blood, remove toxins, purify the blood, and then send it back to the body through the renal vein.
Dialysis is the process of cleaning blood through artificial means. Hemodialysis is the most common of the two types of dialysis, with 80 to 90% of people opting for this type of dialysis treatment. A patient whose kidneys are not functioning properly or only working at 10 or 15% will need dialysis treatment to survive. Through hemodialysis, the blood is purified with the help of a dialysis machine and a filter called a dialyzer. The dialyzer is also known as an artificial kidney.
Why Do Patients Have to Undergo Hemodialysis?
Dialysis helps clean the blood and maintain high blood pressure. It removes extra water and waste from the blood and balances chemicals in the body. Sodium and potassium levels are quite high in a kidney disease patient as compared to the average person. Thus, dialysis also helps to balance these two elements in the blood.
Hemodialysis happens when kidneys are unable to perform their task due to illness or disease. If a patient skips dialysis, fluids, salts, and other waste materials accumulate in the body. As a result, the patient will have swelling and shortness of breath. These symptoms can be life-threatening. Skipping dialysis also damages other body organs and can cause cardiac problems. Though dialysis is not a complete solution for kidney disease, it helps the patient lead a healthy and balanced life.
What Are Hemodialysis Procedures?
Since our veins and arteries are very thin, the dialysis procedure cannot directly take place from them. Therefore, the doctor performs surgery to create an entrance point for vascular access. There are three types of procedures for vascular access:
Arteriovenous AV Fistula: In this process, a surgeon connects a vein and an artery in the arm to enlarge the entry point so that blood can pass through it easily.
Arteriovenous Graft: If veins and arteries are too small, a small hollow tube is inserted between the two to join them.
Vascular Access Catheter: A catheter is a soft tube that is inserted in a vein in the neck to perform dialysis. This catheter can work for three to four months.
Usually, people choose AV fistula because a fistula and graft are long-term solutions. They can work for years before expiration. However, if a person's kidneys fail suddenly, then a catheter can be placed in the neck to perform emergency dialysis.
In hemodialysis, a technician places two needles in the patient's arm. One draws the blood from the body to the dialyzer, and the other pumps the blood back to the body. Each tube is attached to the dialysis machine.
During dialysis, the machine checks the patient's blood pressure and checks how much fluid is removed from the body. This procedure takes up to three or four hours per sitting, and should occur three or four times a week.
The blood in the dialyzer passes through very small fibers that clean the blood, remove toxic materials, and maintain salts and other chemical elements. The filtered blood then returns to the body.
Complications During and After Dialysis
Usually, doctors recommend hemodialysis before the kidney stops functioning, but in some cases, kidneys shut down immediately right after a surgery or because of chronic illness. Hypertension and diabetes are the most common causes of kidney disease.
Hemodialysis does not work just like an actual kidney does, but it performs functions similar to kidneys and filters harmful substances from the blood. During and after dialysis, a patient might suffer from some complications as listed below:
Low Blood Pressure: Hypotension is the most common side effect of dialysis.
Itching: Many hemodialysis patients have itchy skin because of chemical imbalance in their bodies.
Anemia: Dialysis patients have less formation of red blood cells, and blood loss/clots are very common in dialysis patients.
Bone Disease: Failed kidneys are not able to process vitamin D, so this weakens the bone and causes bone diseases.
Other complications include muscle cramps, high blood pressure, excess fluid in the body, high and low potassium levels, amyloidosis, and infections.
Kidney failure and chronic kidney disease are prevalent today. Early detection can save a person's life from this illness. Change in diet, proper medications, and a healthy lifestyle can help achieve the best results and can help in leading a long life.
Speak with our Kidney Specialists today
At South Texas Renal Care Group, we specialize in treating your kidneys to maintain their functionality. We'll educate you about your health and how you can avoid kidney failure.
Do you need assistance? Please give us a call at (210) 212-8622. We can schedule an appointment with one of our specialists to talk about your concerns.