About

Dr. Qasim Ali Butt is board certified by the ABIM in both internal medicine and nephrology. He is also a skilled interventional nephrologist and is certified by the American Society of Diagnostic and Interventional Nephrology. He received his training at LSU Health Science Center (Shreveport, LA), completing a residency in internal medicine and a fellowship in nephrology. He currently practices in the downtown San Antonio area.

His special interests include interventional procedures on dialysis accesses, critical care nephrology, and high blood pressure.

He is the father of three daughters and enjoys spending his time with them along with his wife. He is a proud member of the San Antonio community, participating in talks about kidney disease to the general public as well as free health screenings and fundraising walks with the Texas Kidney Foundation.

Dr. Butt is fluent in Hindi and Urdu.

Dr. Butt is a nephrologist that takes his time addressing patient concerns. He thoroughly explains kidney disease and encourages patients to bring family members to the office, as well. He consistently receives high satisfaction ratings from his patients on numerous online surveys.

Subscribe to Dr. Butt's YouTube channel, Your Kidneys, Your Health to learn more about your internal systems and live a longer and healthier life.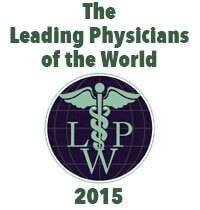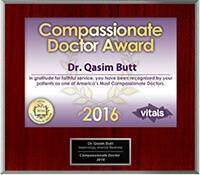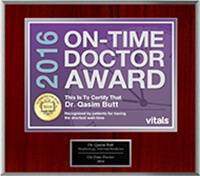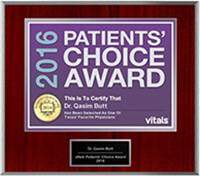 Locations
Total Vascular Care
215 N. San Saba, Suite 201
San Antonio, Tx 78207
View Map