We prioritize our patients and families above all, and synergize our efforts to provide a comprehensive leve of care.
About

Recognized by Scene San Antonio as one of the area's Best Nephrologists », Dr. M. Reza Mizani is the founder of South Texas Renal Care Group and Physicians Clinical Research of San Antonio. Board certified in internal medicine and nephrology, Dr. Mizani is an accomplished physician who cares deeply for his patients.

Read The Article by Scene San Antonio

Dr. Mizani comes from humble beginnings. His father was a firefighter and his mother was a homemaker. His mission is to be able to lift and support his staff, patients, neighbors and friends alike.



He lives by a poem that his father taught him from a young age:


Human beings are members of a whole,
In creation of one essence and soul.
If one member is afflicted with pain,
Other members uneasy will remain.
If you've no sympathy for human pain,
The name of human you cannot retain.
- Saadi


In addition to founding STRCG and PCRSA, Dr. Mizani serves as adjunct assistant professor of nephrology at the University of Texas Health Science Center and medical director of U.S. Renal Care Home Hemodialysis in Pleasanton and Eagle Pass. He's a principal investigator for several clinical trials in the research division for anemia and ESRD, iron handling in ESRD patients, renal transplantation and reversal of renal failure in diabetic kidney disease. He's a member at large of the within the Tenet Health System and has published numerous articles in peer-reviewed journals regarding daily dialysis, metabolic effects and cardiovascular complications of ESRD.

Dr. Mizani is known for his dedication to improving the quality of care for San Antonio residents by his patients, peers, and the community. He's intrigued by the complexity of renal care and the management of chronic conditions, and has a strong passion for the long-term relationships he's built as a result of his continued care.

Dr. Mizani builds a trustworthy bond with his patients by listening to what they have to say. He wants to know his patients' story and who they are, so he can customize each treatment to their specific condition. Dr. Mizani deeply cares for the large group of patients that he's seen over the years, providing kidney care you can trust, with your best interest in mind.

Dr. Mizani is fluent in Farsi and Spanish.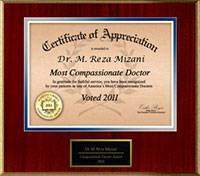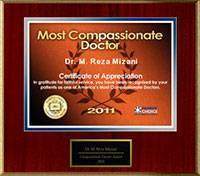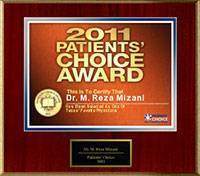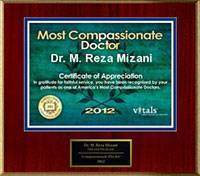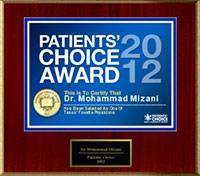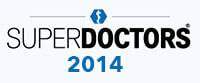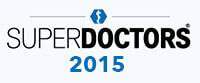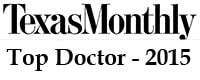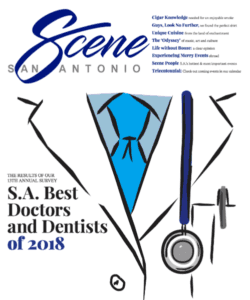 Awarded Best Kidney Doctor in San Antonio by Scene San Antonio
Locations
Total Vascular Care
215 N. San Saba, Suite 301
San Antonio, Tx 78207
View Map